Formerly known as Wingwalk Displays Ltd
Taster wing walks from £299*
*South west location only
WINGWALK SOUTH WEST
Dunkeswell Airfield
Devon, EX14 4LG

WINGWALK NORTH
Leeds East Airport
Church Fenton
Yorkshire
LS24 9SE


WINGWALK NORTH LONDON




Shuttleworth




Old warden airfield
Biggleswade
SG189EP
Under 85kg
Be able to climb up the aircraft to the top wing where the Rig is fixed (about 10 feet)
At least 18 year old.
If older than 65 you will require a Doctor's signature confirming your fitness to participate in this experience.
COMING SOON: Weight limit upgrade 90.7kg


We now offer a taster wingwalk!
This gives you the option to complete an incredible wingwalk with a shorter flight time giving you a taste of one of the ultimate adrenaline experiences out there!
Take to the skies for an incredible £299 making it the best value wingwalk in the UK, Get booked in now by calling 01404 80222!
Taster Wingwalk only available for Wingwalk South west.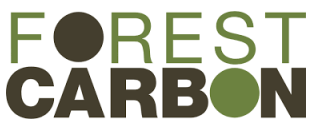 Wingwalk Buzz is proud to be supporting UK woodland creation as a part of its sustainability strategy.